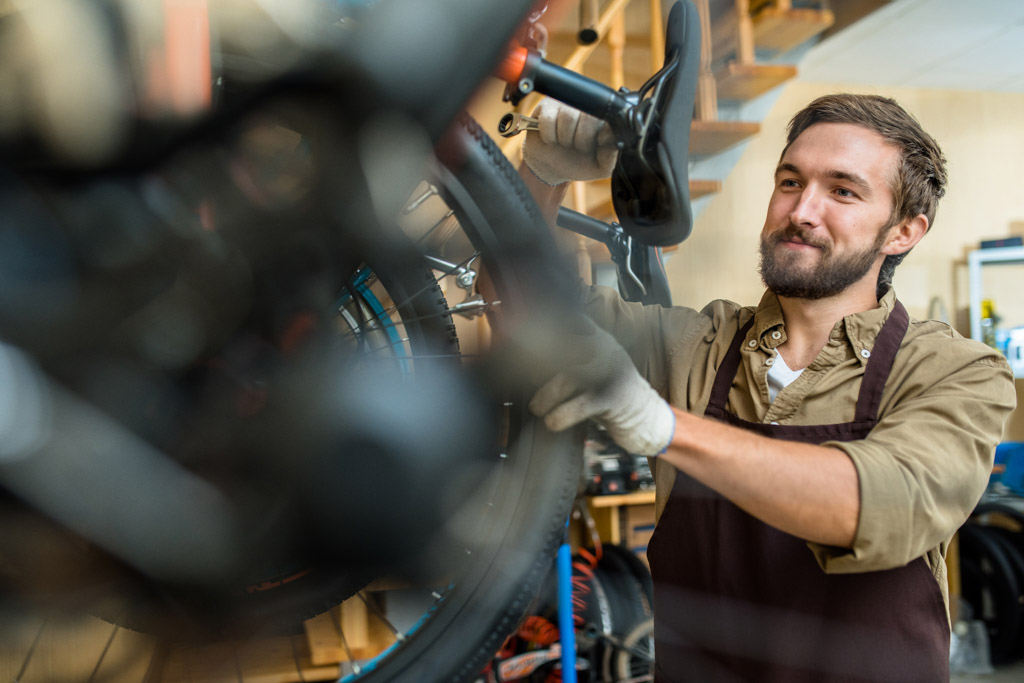 Digital Service Squad
The DSS is focused on providing 1-on-1 FREE local assistance for digital services to small businesses in Alberta. It will include training and advisory support towards digital strategy development, Google My Business assistance, social media posts, taking awesome pictures for your businesses, and more.
Sign Me Up!
The Digital Economy Program (DEP) is designed to helping small businesses in Alberta undergo digital transformations and adopt eCommerce practices. DEP is delivered by Business Link in collaboration with Digital Main Street, funded by the Government of Alberta and Prairies Economic Development Canada and in partnership and contributions by municipalities, Chambers of Commerce and Community Futures Wild Rose.
Our Digital Service Squad (DSS) service is open to home-based or commercial small businesses registered in Alberta with less than 50 employees. DSS includes:
training and advisory support towards digital strategy development
Google My Business assistance (360 photo's, claiming your listing, managing your profile)
social media posts
taking awesome pictures for your businesses
E-commerce sites
and more!
Small businesses can sign up to participate free of charge.
Meet Your Digital Service Squad
The Digital Service Squad Team is located throughout Alberta and have a strong connection to rural communities and businesses with a variety of skills to help businesses succeed!
Lindsay Desrosiers
Digital Service Squad Lead
Location: Strathmore
Lindsay graduated from the University of Calgary with a BA in Development Studies in 2009. Since then, she has worked for several non-profit organizations in both Calgary and Strathmore including Inn from the Cold, the University of Calgary Students' Union and Leadership and Student Engagement Office, as well as Junior Achievement of Southern Alberta (JASA). She is now consulting with Community Futures Wild Rose to assist small businesses with economic recovery through the Digital Economy Program. Her strengths and interests are in community building and development, financial literacy, volunteer engagement, inclusivity, and sustainability.
Lindsay has worked, travelled, and studied abroad in various countries all around the world including Malaysia, China, Costa Rica, Australia, and Ghana. When she is not working to create more prosperous and all-inclusive communities, she is at home spending quality time with her family, reading, hiking, and exploring the beautiful world around her.
Lindsay onboards all of our DSS Clients and is able to come to your location to take 360 photos for your google profile listing.
Sarah Schnell (Digital Service Squad Member, Virtual)
Sarah is a Social Media Manager and Graphic Designer. For the past 3 years, she has worked closely with several small businesses within Alberta, assisting with their digital presence and branding. She is passionate about her profession and loves helping small businesses thrive within their community.
She has 4 children, a loving husband, 2 cats, and 2 dogs at home. They live in a small community 45 minutes North of Calgary where she and six generations of her ancestors have lived. Her favourite place to be is in the good ol' rocky mountains (she LOVES Alberta!) but more importantly, she likes to spend time with her family!
Jeff Barrett (Digital Service Squad Member, Virtual)
Jeff went to Mount Royal University and developed a passion in video production. He has spent the past 6 years since graduating, working with small businesses and non-profit organizations, as well as doing freelance work.
When Jeff is not working, he likes to go for walks, spend time with his family, and play power hockey. Jeff also enjoys eating out and going to movies with friends.
Jeff's expertise is in creating social media content and improving digital marketing.
Neil Chand (Digital Service Squad Member, Virtual)
Neil graduated from the Digital Media program at NAIT and has been involved in graphic design and online support for a few years now.
His interests include playing ball hockey, spending time with friends and family, and drawing.
Megan Singh (Digital Service Squad Member, Virtual)
Megan has a multi-disciplinary background, with experience in a variety of industries, and a drive to learn new skills. She has an education in Computer Science, with a Bachelor of Fine Arts in New Media, specializing in graphic design and video production.
Megan has extensive experience creating marketing materials, publishing high-quality documents, digital presentations, filming, editing, and creating graphics and videos for social media. Megan has extensive software knowledge in her field and throughout her years of experience, she has managed multiple professional social media accounts and websites.
Megan's expertise is in web design, graphic design, video production, social media support, UX design, and SEO.
Chris Graff
Rebellion Energy Services, Strathmore
Danielle Toews
Route 304 Cattle Co., Kneehill County
Zac Higgiston
Three60 Solutions, Rocky View County
Liz Mahaly
Tranquil Soul Crystal Boutique, Strathmore
Resources to Help You with Your Online Presence